Finding a nurse practitioner preceptor can be stressful and time-consuming. Our preceptor finder service takes the stress away and makes it easy!
Stressing out over finding a preceptor?
As a graduate nursing student, you have a packed schedule. Between working full-time, going to school full-time, and perhaps even taking care of a family, you have no time to spare.

Despite this reality, you're expected to find a qualified NP, MD, DO or PA who's willing to take students, who works in the specialty you need, and who happens to be available to precept you within your required date range.

If this feels overwhelming, you're not alone. There are thousands of nursing students in the same boat and many are stressing out, just like you.
Sign Up Free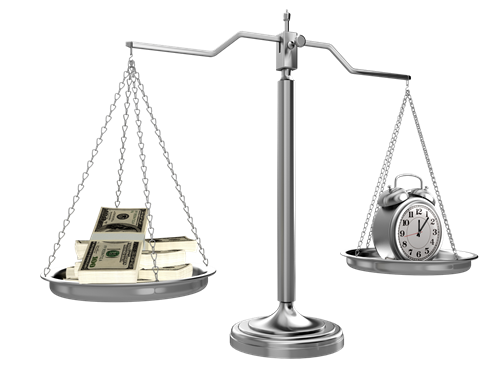 Time is Money
The process of finding a preceptor can be daunting, especially when you don't have enough free time to focus on the task. It may require hundreds of phone calls, emails and interviews to find a preceptor who meets your requirements and is willing to precept you. If you manage to find a preceptor, the work doesn't end there. Both you and the preceptor still need to complete the required paperwork, submit it to your school within the deadline and hope they approve it.

Finding a nurse practitioner preceptor is such a problem that many students have had to sit out a semester or longer, postponing their graduation. The opportunity cost of sitting out a semester is at least three months salary, possibly $30,000 or more, for each clinical course postponed.

Sign Up Free
Easy Steps
Clinical Match Me has developed a unique web-based preceptor finder service, designed to help you find a preceptor quickly and with minimal stress. Watch the video below, to learn how our process works.
Sign Up Free
No sign up fees, no subscription fees and no obligations
We designed our preceptor finder service to relieve your stress, not cause you more stress. That's why there are no sign up fees, no subscription fees and no obligation to accept any preceptor matches we find for you. The only time you'll pay is after you accept a match and both you and the preceptor have signed the documents required by your school. Using our preceptor finder service is 100% risk-free!

Sign Up Free
Convenient, streamlined process
Besides making it easy to find a preceptor, our preceptor finder service makes it fast and convenient for you and the preceptor to complete the required documents:

After you accept a preceptor's offer, we instantly send you the documents required by your school, pre-filled with the information from your profile and your placement request.
You eSign the documents.
We instantly send the documents to the preceptor for his or her signature.
The preceptor eSigns the documents.
We email the fully executed documents to both you and the preceptor. We also upload a copy of the signed documents to your Clinical Match Me account. If your school is registered with us, they'll be able to download the documents directly from your account.

Sign Up Free
Inexpensive Flat Rate
Our pricing is inexpensive and easy-to-understand. We don't charge per clinical hour. Instead, we charge a flat all-inclusive rate of $1,995 per placement, for NP students. This includes our fee and the honorarium we pay to the preceptor. There are no hidden fees. no sign up fees, no subscription fees and no cost until you accept a preceptor match. If you don't want to pay the entire amount up-front, we offer convenient payment plans, such as making four smaller payments, spread out over three months. We designed our preceptor finder service to be completely risk-free, stress-free, and affordable, so sign up today!

Sign Up Free